---
SMF Fund Managers are selected through a highly competitive application process. Student Fund Managers apply the knowledge they learn in the classroom to real investment portfolios, traditionally earning impressive returns even in today's volatile economic environment. This year's investment amount available for MBA students is an aproximatley of 2.3 million usd.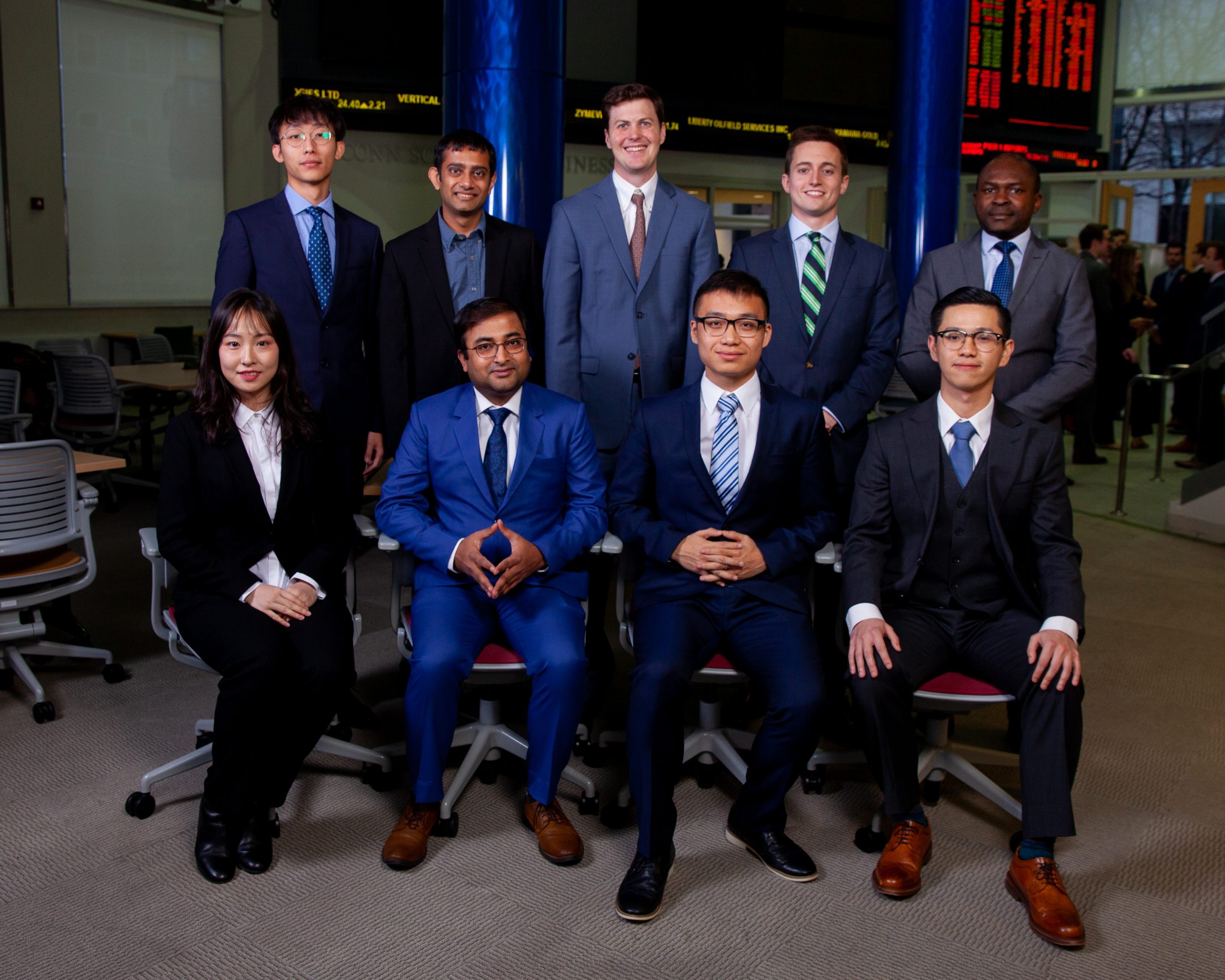 SMF Investment Team: Graduate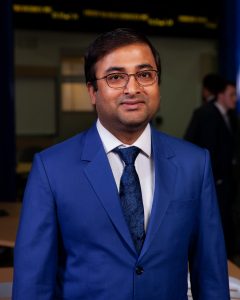 Ashish Mohan
Portfolio Manager
Ashish Mohan is an MBA candidate in Financial Management & Business Analytics. He has extensive experience in data driven projects. He is a trained Algorithmic trader & brings a unique quantitative approach to Investing. He has expertise in Artificial Intelligence for financial sector, specially the use of machine learning & deep learning algorithms in predicting stock prices. He has a passion to create long term value for the organization where he works. At present, he is also helping a digital therapeutics start up in developing their products for the market. 
Concentration:  Business Analytics, Financial Analysis and Investments
Career Focus: To be an expert in the field of financial analytics and  be an active Algorithmic trader
Achievements/Awards:
Henkel Strategic Case competition winner on Mergers and Acquisitions, Spring 2019 

Graduate Presidential Merit Award & Graduate Assistant for the year 2018-2019, 2019-2020.

Quota Scholarship by Norwegian State Education Fund (one among 72 students out of 10,000 applicants), 2013-14, 2014-15.
---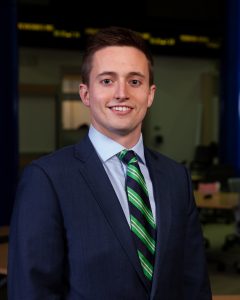 Charles deVaux
Communications Manager & Fund Manager
Charles is in the third and final year of an MBA/JD dual degree program at the University of Connecticut. Charles graduated from Villanova University in 2017 where he double majored in Economics and Political Science. He has completed internships at JPMorgan Chase, Oppenheimer, and Stanley Black Decker, spanning the areas of legal compliance, securities analysis and corporate treasury. 
Upon graduation, Charles is looking to build upon his experience with the Student Managed Fund and pursue a career in the banking, research, or investment management fields.
---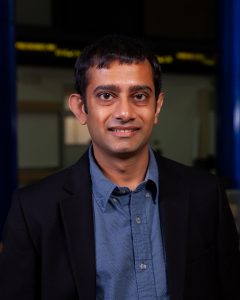 Chirag Shah
Co-Lead Manager
Chirag Shah is a Professional with more than 6 years of experience at JPMorgan Chase & Co. managing Operational Risks at FX Trader Support Desk for U.S. Capital Markets. During his employment, he worked as a Team Leader and successfully managed and led team. As a subject matter expert, his duties included mentoring and performing supervisory approvals for his team who processed confirmations, matching and settlements for Foreign Exchange and its Derivatives Trades. At present he is 2nd year Master's student in Financial Risk Management at the University of Connecticut.
Core Competencies
Operational Risk Management of Trade Lifecycle

Risk Control Self-Assessment (RCSA) and Implementation

CFTC Regulation Reporting as per Dodd-Frank & EMIR Reporting

Macro-Economic Analysis

Equities Valuation using DCF, DDM, Peer Comparison Analysis and Financial Ratios

Fixed Income Valuations and its Duration and Convexity

Statistics for Financial Modeling

Time Series Analysis of Financial Data

Value at Risk and Estimated Shortfall

Back-Testing & Stress-Testing

Pricing of FX, Commodities, Rates, Equities and Credit derivatives

Financial Engineering of Structured Financial Instruments and Synthetic Derivatives Positions

Monte Carlo Simulations

Binomial Tree and Black-Scholes Option Pricing Model

Option Greeks

Enterprise Risk Management (COSO Framework)
---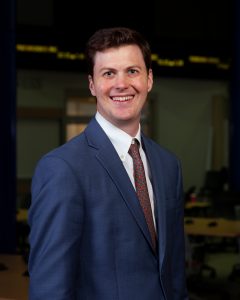 James Wilson
Co-Lead Manager
James received his undergraduate degree in Economics at Rhodes College in 2012.
After graduation, James worked for a community bank in Memphis, Tennessee. There he was a branch manager in charge of branch operations, including consumer lending. In 2016 James began working for Greenwich Associates (GA).  At GA he regularly co-authored reports analyzing digital lending trends, purchased by top banks.
James is a current MBA candidate. He is a recipient of the graduate assistant scholarship (full tuition waiver), a semifinalist in the Hult Case Competition (worldwide $1 million case competition) and the lead portfolio manager on the Student Managed Fund.
In his free time, he enjoys running and just completed his first marathon in Chicago.
---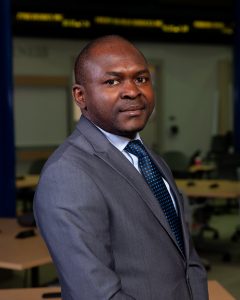 Ocholi Attah
Fund Manager
Ocholi is a second-year MBA student at the University of Connecticut School of Business, focusing on finance and investment analysis and business analytics. He had spent the last eight years working in the financial services and investment management industries. His expertise in these industries spans a variety of roles: Financial and Research Analyst, Investment Advisor, and Chief Dealer. He has transactional experience in the equities and fixed income space across several Sub-Saharan African markets.
---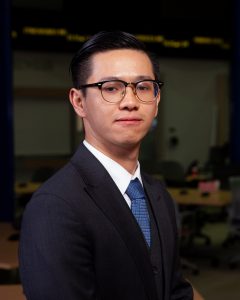 WenJun He
Portfolio Manager & Fund Manager
Concentration: Financial mathematics & Quantitative Risk Management
With a BS in finance from Duquesne University and intern experience in Corporate Finance Department of Bank of Dongguan, WenJun (Oliver) has a strong background in financial statement analysis, corporate finance, SME. During his study in UConn, WenJun (Oliver) conducted quantitative research for TaiKang Life Insurance, and he is also an Academic Technician for Financial Risk Modeling, Financial Statements Analysis and Evaluation, and Financial Products Pricing Models. He has plans to carve a career in quantitative and computational finance and is passionate about applying deep learning and artificial intelligence techniques to design better investment strategies.
---
Yi Gong
Fund Manager
Yi Gong is a graduate student in MS in Financial Risk Management at the University of Connecticut with quantitative concentration. He is a Chinese who has been studying Finance in America since 2014. He carries a sound understanding of both the Chinese economy and the American economy. As an active stock trader, he loves to put his knowledge at practice. He is a strong believer that the stock market is not efficient; thus, one can always find investment opportunity with the right amount of education and experience. He interned at China Galaxy Security Company quantitative trade department for three months. During the process, he gained a passion for quantitative analyzes and ready to explore it further.  
---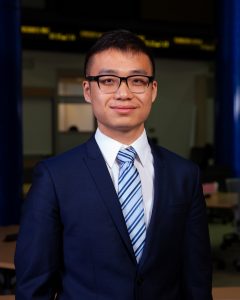 Yuchen Guo
Fund Manager
A second-year student of MS in Financial Risk Management Program with a concentration in Quantitative Finance and Risk Management. Yuchen has a bachelor Degree in Vehicle Engineering and a solid background in mathematics and computer language. Now he is an FRM level 2 and CFA level 2 candidate. He always loves to chase new experiences, and he plans to carve a career in quantitative finance or financial risk management.
---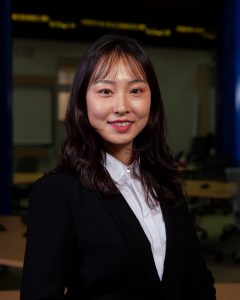 Yue Liu
Fund Manager
Yue (Ivy) Liu is studying an MS in Financial Risk Management (MSFRM) Program at the University of Connecticut, planning to graduate in May 2020. She has several intern experiences at Huarong Securities Company, SPD Bank, etc. With a solid background in Finance, she is an independent student and analyst with a great passion for quantitative analysis and investment management. 
She would like to apply her professional knowledge and working experiences, quantitative and analytical skills to make a valuable contribution to each position she attends.
---

Yuting Dong
Fund Manager
A second-year student of UConn MS in Financial Risk Management program, the fund manager of the SMF 2019-2020. Yuting has his undergraduate double major in Accounting and Management Information System, and brings a solid mix of financial, accounting and data management skills to the team. He also holds a career plan in financial risk advisory and IT consulting.