The Student Managed Fund
The Student Managed Fund was established in 2000 to provide University of Connecticut students in business with an opportunity to gain valuable hands-on experience in fiduciary management of investment assets. The fund is managed by two 10 to 12 member student teams of fund managers (two undergraduate and one MBA) under the guidance of a fund director, two faculty advisors and an external board of advisors with strong investment expertise.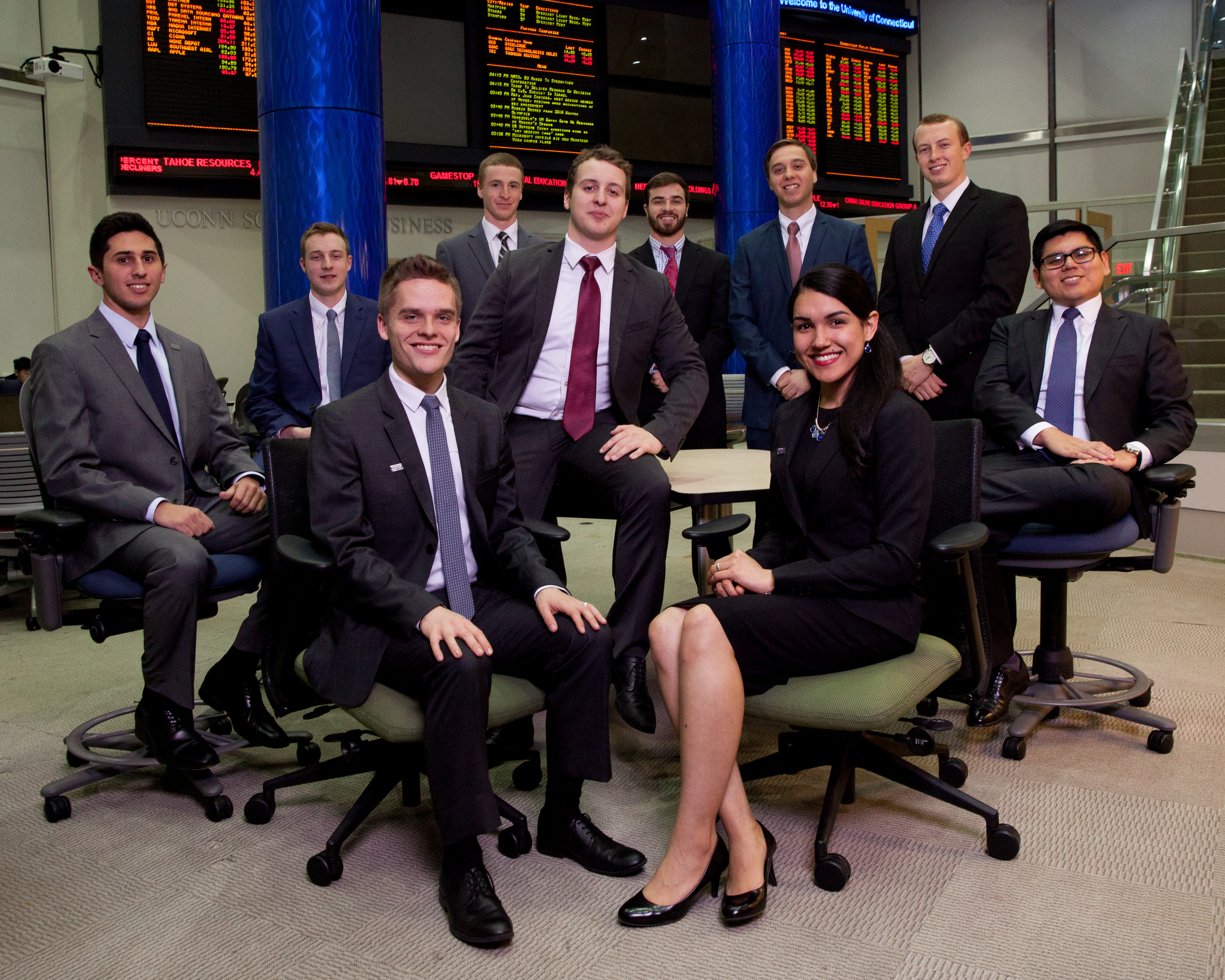 Undergraduate Investment Philosophy
The undergraduate Student Managed Fund invests using a set of principles first espoused by Benjamin Graham and later modified and propagated by the principals of Berkshire Hathaway, Warren Buffett and Charles Munger. We evaluate our common stock investments in the same way one would evaluate the purchase of an entire business: by looking for understandable, well managed, and competitively advantaged businesses at prices well below their value to a private owner.
MBA Investment Philosophy
Our investment philosophy is grounded in a top-down, sector based approach. Each manager is responsible for a specific sector, based on the Global Industry Classification Standard (GICS) sectors. Our managers work to determine the viability of each sector over a five-year period, and focus on the best mid- to large-cap companies in each sector. Where necessary, the fund goes over or underweight sectors.