---
SMF Fund Managers are selected through a highly competitive application process. Student Fund Managers apply the knowledge they learn in the classroom to real investment portfolios, traditionally earning impressive returns even in today's volatile economic environment. This year's investment amount available for MBA students is an aproximatley of 2.3 million usd.
SMF Investment Team: Graduate

Michael Misluk
LEAD MANAGER
---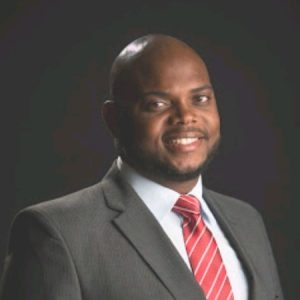 Reginald Joazil
PORTFOLIO MANAGER & FUND MANAGER
Reginald Joazil is an MBA candidate in Finance, Investment, and Business Analytics at UConn School of Business. He has an extensive experienced in Operation Management & Business Analytics with a demonstrated history of working in the IT, Cloud, Internet and Telecom industries. Result-driven motivated professional, Reginald has a solid track record of creating long-term value for the organizations he has worked for. With a savvy 10+ years global experience that brings: strategic innovation, financial analysis, business modeling and operation management, Reginald skillsets are great assets to any corporation that are seeking strategic innovations. His experience has exposed him to complex projects that allowed him to develop resilience and clear focus on the bottom line even in stressful situations. Reginald main interests lies to leverage analytics, technology and financial insight to bring innovation. Reginald is currently a certified PMP.
---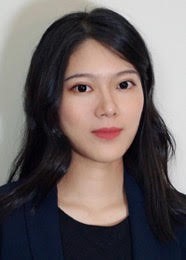 Ying(Cheryl) Chen
Portfolio Manager & Fund Manager
A double major in both Finance and English, has passed FRM level 1&2, CFA level 1 with 9As, having several internships in Ernst &Young, Fortune Rich etc. She is a quick learner, always has full passion for mathematics and analytics
---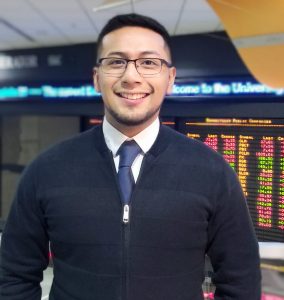 Kevin Hebreo
COMMUNICATIONS MANAGER & FUND MANAGER
FRM-2019
Concentration: Quantitative Methods in Risk Management
Kevin has previously worked in the Insurance Industry and, at the time of writing, currently works in the Investment Fund Services industry. He has been involved in various areas of a corporation including Accounting, Finance, Operations, Project Management and Industry Research. He is currently a Level 1 CFA candidate and aspires for a career in the banking field.
Kevin has an overwhelming desire to seek out new skills and continue to development as a professional and an individual. He is constantly immersing himself in new experiences in order to become a well-rounded individual and applying that knowledge in every position he fills.
---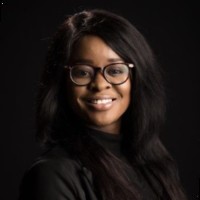 Lucy Adjei
Digital Media Manager & Fund Manager
Lucy is a second year MBA student at the University of Connecticut with a concentration in Financial Analysis and Investments with a strong background in financial analysis and accounting.  Prior to joining the UConn MBA program, Lucy worked as a finance analyst for Vodafone Ghana for 3 years providing management with insights to by breaking down and modelling complex data to simple meaningful information to influence decisions.  Lucy has a Bachelor's degree in Accounting from the University of Ghana.
Over the summer, Lucy interned with Gartner Inc with their Product Enablement Team as an Analyst Intern. Lucy loves travelling and the outdoors and is an avid hiker.
---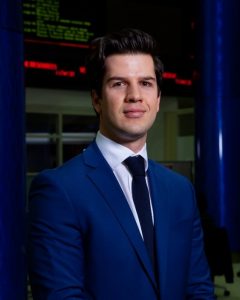 Suzan Talo
FUND MANAGER
An MBA candidate with a background in financial analysis, digital marketing analysis, and project management that enjoys solving problems analytically and creatively. I have widespread experience improving operations processes and driving quality control while engaging and building cohesive operating teams. I am personable, motivated, and confident, the type of person that team-members and management can rely on.
---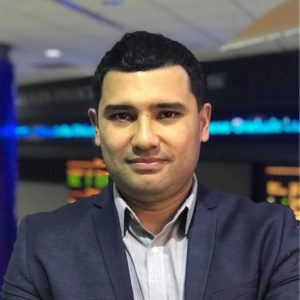 Alisher Ganiev
Concentration: Business Analytics
Financial Risk Manager and Financial Analyst with experience in quantitative and statistical analysis with a shift to financial machine learning.
I come from finance background with a strong interest in risk management analytics (FRM designation). My area of focus and interest varies from quantitative analysis to sales skills. Prior to UConn, I worked as a financial risk manager, primarily resolving strategic issues related to identifying, measuring, monitoring, mitigating and reporting on credit, market, and operational risk exposures. I gained solid research, analytical and problem-solving skills while working in commercial banking. Moreover, because of my work diverse experiences, I understand how important it is to have both analytical and social skills in today's multi-disciplinary business environment.
Career Focus: Business Analyst/Data Scientist
Achievements/Awards: Graduate Assistant at UConn School of Business
Previous Employer: KDB BANK UZBEKISTAN JSC (subsidiary of Korea Development Bank), SVIGRO FOOD LLC
Undergraduate Institution/Major: University of Wales in Tashkent (Uzbekistan)/Bachelor of Science (Hons) in Banking and Finance
Clubs/Organizations: Member of Graduate Finance Association and Social Committee
---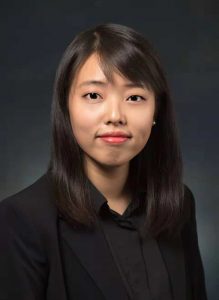 Yizhen (Chelsea) Zhou
Concentration: Quantitative Finance
Yizhen (Chelsea) Zhou is a graduate student in MS in Financial Risk Management program with concentration in Quantitative Finance at University of Connecticut. She is a CFA level II candidate. During her study in UConn, she worked on various financial modeling and research projects. She is always enthusiastic to learn more about the field of risk management and data analytics.
---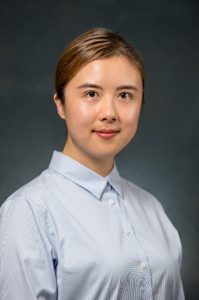 Tianjiao(Talia) Chai
Tianjiao(Talia) Chai is currently a second-year graduate at the University of Connecticut pursuing a major in financial mathematics. After graduating from college with a bachelor's degree in Finance, Talia interned at China Everbright Bank for two months. After that, Talia worked full time for the State Power Investment Corporation for a year as accounting. Tianjiao is from Zhengzhou, the middle of China. In her spare time, she enjoys making sourdough bread, drinking tea, working out and spending time with family.
---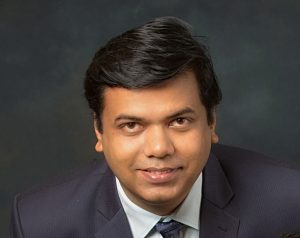 Abhishek Srivastava
A second-year student of MS in Financial Risk Management Program, Abhishek Srivastava is the Portfolio Risk Manager of the SMF 2018-2019. With a First-Class Degree in Electrical Engineering and a rich experience in Computational and Quantitative Finance, Risk Management and Compliance, Abhishek bring to the table to the table a strong mix of transferable quantitative skills, a solid grounding in corporate and investment banking, data analytics, asset pricing, equity valuation, and fixed income strategies, and risk management. Abhishek also holds the positions of Executive Vice-President of the GFA (Graduate Finance Association) and the President of the Risk Management Student Council.  He has plans to carve a career in quantitative and computational finance and is passionate about applying deep learning and artificial intelligence techniques to design better investment strategies.
---