---
SMF Fund Managers are selected through a highly competitive application process. Student Fund Managers apply the knowledge they learn in the classroom to real investment portfolios, traditionally earning impressive returns even in today's volatile economic environment. This year's investment amount available for MBA students is an aproximatley of 2.3 million usd.
SMF Investment Team: Graduate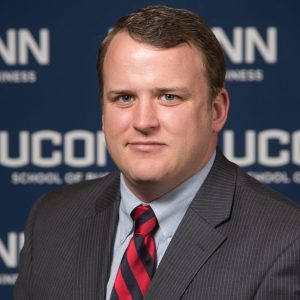 Timothy Garaffa
LEAD MANAGER, CO-PORTFOLIO MANAGER, & FUND MANAGER
MBA-2018
Concentration: Finance
An MBA candidate who is a natural leader that comprehends problems analytically and then creatively develops strategic solutions and deliver exceptional results. I have extensive experience driving process and quality improvements within organizations, and a successful record of adapting to new roles and projects. I am well-spoken, energetic, confident, and personable, the type of person with whom both internal and external clients will rely on.
---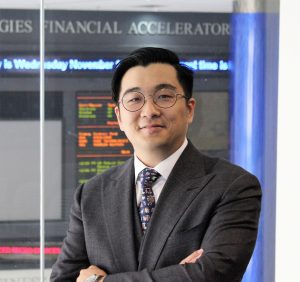 Xiaoru Cui
CO-PORTFOLIO MANAGER & FUND MANAGER
MBA-2018
xiaoru.cui@biz.uconn.edu
As a trader and portfolio manager, I never stop reflecting on myself and have formed disciplined habits and decisive personality. I proved my skills in macroeconomic analysis and equity research by holding outstanding investment records, realizing 300% during 2014-2015 bullish market in China and 35% annual return in the U.S. market during 2016-2017.
---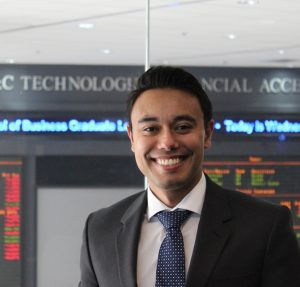 Sergio Garcia
DIGITAL MEDIA MANAGER & FUND MANAGER
MBA-2018
sergio.garcia@biz.uconn.edu
Sergio's CPA degree and his entrepreneurial skills have given him valuable investing skill sets. He's a fundamental analyst who focuses on evaluating companies from a business model perspective. His approach has helped him to achieve a year to date personal portfolio return of 26.9%. A fan of the traditional businesses mixed with technology or unique business models, he is passionate about looking for undervalued companies and he is expecting to find the next big thing.
His main contribution to the SMF, from an investment perspective, has been the research and proposal of our 125,000 USD Costco holding, which he follows daily and which we expect to deliver good returns for the upcoming period.
---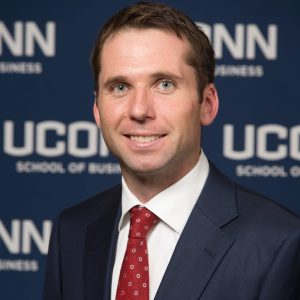 John Lundeen
COMMUNICATIONS MANAGER & FUND MANAGER
MBA-2018
I have spent 15 years working in the agriculture industry in the Northeast, and Western U.S., as well as Ecuador. The majority of my experiences and expertise are related to livestock management. I have a strong understanding of all the systems that are involved with livestock production including; animal husbandry, nutrient management, forage production and the environmental impacts of agriculture. Global population growth, and emerging middle classes abroad are fundamental drivers which give agriculture a bright future. There is a significant opportunity for farmers and investors to foster relationships, which will support sustainable agriculture businesses. An MBA from UConn will give me the appropriate tools to be a leader with this trend. MBA-2017
---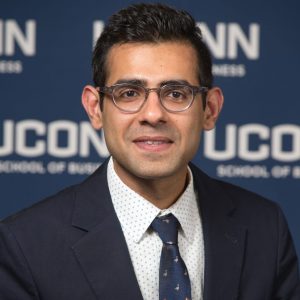 Avinash Chugani
CO-PORTFOLIO MANAGER, & FUND MANAGER
Concentration: Finance

MBA candidate with operations, project management, organizational restructuring background. Experience using analytical skills, problem solving judgement, and leadership to drive business and financial decisions. Recognized for leading a team of scientists in developing a product and successfully rejuvenating a declining business into a profitable and prominent enterprise. Spearheaded an innovative new health service model aimed at facilitating the consumer decision making process and lowering consumer out-of-pocket expenses.
---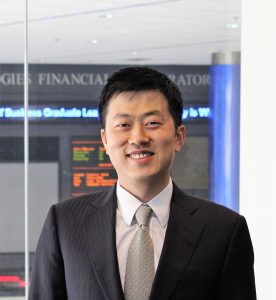 Myungsung Noh
FUND MANAGER
MBA-  2018
Major: Finance & Portfolio Managment  and Finance & Real state Managment
---
Tom(Chenguang) Yang
CO-PORTFOLIO MANAGER, & FUND MANAGER
Concentration: Finance

Co-founder of Huskies Investment Club(http://investmentclub.business.uconn.edu/). Portfolio manager of Student Managed Fund. Have experiences in data warehouse, business intelligence, database design,develop, IT project, equity trading, analyzing, investing in housing market and property management. 9 years consulting experiences in finance, insurance, technology, energy, utility, automobile, manufacture,logistics and supply chain. Average annual profit return of 30% continuously over 6 years of investment, beat S&P, DOW and NASDAQ indices.MBA-2017
---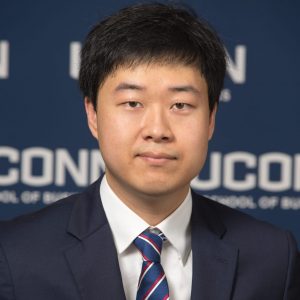 Ted jin
FUND MANAGER
Concentration: Finance, Portfolio Management & Business Analytics
---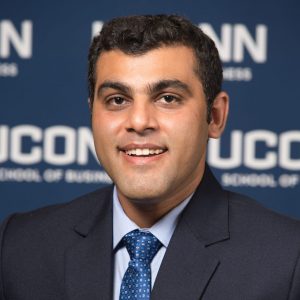 Parin Shah
FUND MANAGER
MBA-2018
Concentration: Finance and Business Analytics
A finance and accounting professional with a solid foundation in financial analysis, finance operations, and accounting. Diverse industry experience of nine years, from investment banking to asset management with a variety of financial institutions including JPMorgan and Citibank. Handled large volume of data in a functional role and provided due diligence reviews in a client facing role.
Proficiency in analyzing revenue and expenses to ensure effective use of capital, and structuring business operations to help organizations grow. Ability to provide business decision-makers with insights to create more informed outcomes, by breaking down complex data to simple meaningful information to influence decisions.
---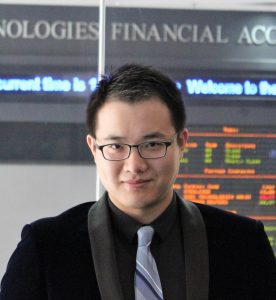 Junfeng Peng
FUND MANAGER
FRM-2018
Rider (Junfeng) is a candidate of UConn Financial Risk Management he posses a solid foundation in financial analysis, finance operations, and accounting.
He is in charging of risk analysis and quantitative analysis for the whole team. He is also a Fund Manager with significant experience in analyzing a large volume of data based on R and Python tools.
---

Christopher Perugini
CONSULTANT 
MBA-2018
In addition to his MBA pursuits, Chris also received his Bachelor's in Electrical Engineering from UConn. He's currently a CFA Level 3 candidate and enrolled to take the final iteration in June.
Chris views himself as a contrarian by nature and tends to invest in small to mid-cap companies that have little analyst coverage or who's situation is grossly misunderstood by the investment community. He generates alpha using his own creative methods, oftentimes harvesting information from nontraditional public outlets, to gain an informational advantage over the market in an ethical manner.